Text. Pfft. Text is dead, am I right?1 Voice without video, THAT'S the future.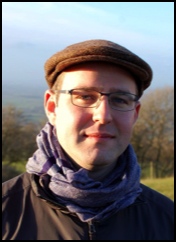 Given that, I've decided to dip into the world of podcasting and have recorded my first episode. I talked to Dr. Andrew Przybylski from Oxford University about research that he and his colleagues have done on video game violence, frustration, aggression, and motivation. Specifically around some additional questions and research topics that psychologists should be investigating around aggression and games.
We also talk about how game designers and community managers might use this research to make players feel less frustrated and angry in certain circumstances.
This is my first attempt at podcasting and I've already learned a lot making just this one episode. But I also want to hear your feedback and suggestions. Just head over to the Contact page and shoot me a note. Likewise, if you're a researcher or someone with a psychology background working in the gaming industry, let me know if you'd like to be a guest! It's a great way to share what you've been working on with interested listeners. I'm aiming to post a new podcast every month.
Finally, I hear you like links. Here are some links relevant to this episode.
Info on this week's guest:
Audio credits