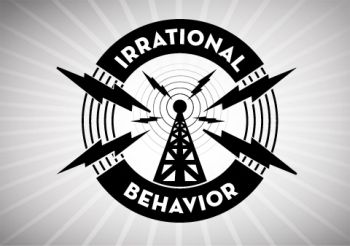 You may have heard about a little outfit called "Irrational Games" whose members can claim varying degrees of responsibility for scary and suspenseful titles like System Shock, Bioshock, and the Thief games. They do a semi-regular podcast about their games called "Irrational Behavior" that is a bit like a cross between "This American Life" and Grand Ballroom C at a tourettes syndrome convention. It's great.
A recent episode is of particular interest to me, as it deals with the psychology of fear and what people are afraid of. Podcast producer Shawn Elliot had actually approached me to appear on the episode to talk about the psychology of fear, but while I would have loved to I had to admit that I didn't really know anything about the topic and should probably pass. That was probably a good call, as Shawn got some nifty information by talking to an actual expert, Indiana university Telecommunications Professor Andrew Weaver who has studied fear in different kinds of media:
Fear is arousing. Arousal in and of itself can be enjoyable or attractive if we're bored or if we're the type of person who likes to be more physiologically aroused. And fear certainly can do that. Experiencing mediated fear gives us the opportunity to experience fear in a controlled way. Where we have the potential, at least, to master our fears, to control threats, in a way that we can't in real life.
And he goes on. In addition to that, there are interviews with some of the artists at Irrational Games about how they create a sense of fear, and it seems that these folks have as good a grasp on the subject as any psychologist. It's a good listen. Click here.
Shawn also goes around the Irrational Games offices quizzing people on what they're afraid of, and some of the answers are pretty funny. By the way, if he had asked me, I would have said "Jupiter." As in the planet. For some reason the thought of something that big, that far away, and that alien scared me as a kid. I still tense up just a little bit if I see a picture of that particular planet.
What about you? What are you afraid of? Has it ever showed up in a game?