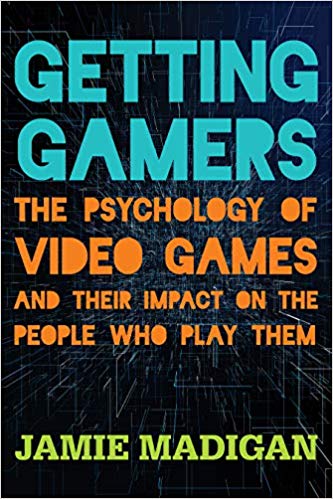 I'm really happy to announce that my book, Getting Gamers: The Psychology of Video Games and Their Impact on the People Who Play Them has sold so well that my publisher has put out a paperback version!
The price for the hardback was on the high side –as much as $40 when it first came out– but Amazon has the new paperback version for only $15 or so. If you've ever thought about it, you should go pick it up. And leave a review!
It bears repeating that I always wanted to emphasize that while I cite lots of research and studies, this isn't necessarily a textbook and it's not overly academic. The tone of the book is a lot like this website, in that it contains stupid jokes, humorous asides, and fun. I tried to make the book enjoyable to read.
Back when it first came out, I went through each of the 15 chapters (plus the introduction), pulled out my favorite sentences, and made the little images below. Consider it a sneak peek.
See here for more information, including links to other retailers.