Say that you're playing a game. You've just completed a quest to defeat a necromancer that had been imposing a very liberal definition of "shopping for raw materials" on the citizens of a nearby village. Turns out that the necromancer had an adorable little puppy as a pet and the game gives you these choices:
a) Rescue the puppy and send it to college
b) Obliterate the puppy down to the subatomic level
Maybe this isn't the most compelling moral choice, but it does illustrate the limited ways in which video games often presents us with morally thorny questions. But some recent research on the psychology of moral judgments suggests some additional ways that game designers could construct more interesting choices that are more tailored to the inclinations of their players.
One line of research in particular has to do with a framework that has been used to think about morality in other kinds of media: the model of intuitive morality and exemplars, or "MIME" for short.
The tl;dr version is that there are a handful of morality dimensions that people tend to make quick, emotional, and intuitive judgments about when they see something that can be thought of as moral or immoral:
Care (that is, providing care or kindness to others)
Fairness
Loyalty (particularly loyalty to an in-group)
Authority (deference to a legitimate authority figure, not blind authority)
Purity (think sexual deviance or abusing drugs/alcohol)
Now, different people have different sensitivities to these different moral intuitions.1 Research suggests, for example, that some people are more sensitive to Loyalty and will be more likely to label a character's actions immoral when he turns his back on a family member. Some people will be more sensitive to Purity and thus frown at a character who does dangerous drugs and/or replaces her eyeballs with cybernetic implants. Note, though, that being high on one dimension doesn't necessarily mean it's an either/or situation and someone will be low on others. It's not like there's a certain amount of "morality juice" that people use to fill each of the five buckets. People can, theoretically, be high or low on any dimension in any combination.
But the kind of disappointing thing about this MIME model is that researchers have mostly applied it to the Care principle to study people's reactions to acts of violence in media. Beyond that, the only other dimension to get much attention is Fairness. You can even see this in many of the moral choices found in video games: players are most often called upon to choose who gets a beatdown or who receives some boon or punishment.
But, as I said, a couple of fairly recent papers suggest that the way video games frame and present information can make people more or less sensitive to any of these five moral intuitions. The first was actually published back in 2012.2. In it, the researchers had about 300 people play through part of Neverwinter Nights, a single-player RPG. The researchers had modded the game to present five scenarios (think side quests) that were each designed deal with one of the five moral intuitions: Care, Fairness, Loyalty, Authority, and Purity. In the Loyalty scenario, for example, the player character advised an NPC on whether or not to help out with the family business. The scenario on Authority involved orders from a local lord to take extreme measures to clear a blight. The researchers then recorded what decisions players made in each scenario and compared them to measures of which moral intuitions they were typically sensitive to.3


The short version of their findings was that when the game presented any of these five loaded situations, there was a significant relationship between a player's choice and his/her baseline sensitivity to the corresponding moral intuition. Otherwise, people would do what is called "satisficing." They would just take a minimally acceptable choice for the sake of moving forward.
To me, this suggests that moral dilemmas in games could be more custom-made for the individual player if designers had an idea of what was important to him or her. What if, during the tutorial for the game, players' moral intuitions were subtly (or even overtly) measured so that the narrative forked in order to provide the most compelling or even the most difficult moral choices? What if the game used this information to present you with a dilemma forcing you to choose between the two moral dimensions most important to you?4
But let's think bigger than that. A more recent study took this same idea and asked an even more interesting question: can the way a video game presents moral choices temporarily change people's sensitivity to these moral dimensions and thus coax them into leaning one way over another?5 This study used the same Neverwinter Nights scenarios as the one above and also measured people's baseline sensitivity to MIME's five moral dimensions. But it also used a device to very quickly flash in front of people certain words associated with upholding or violating moral principles.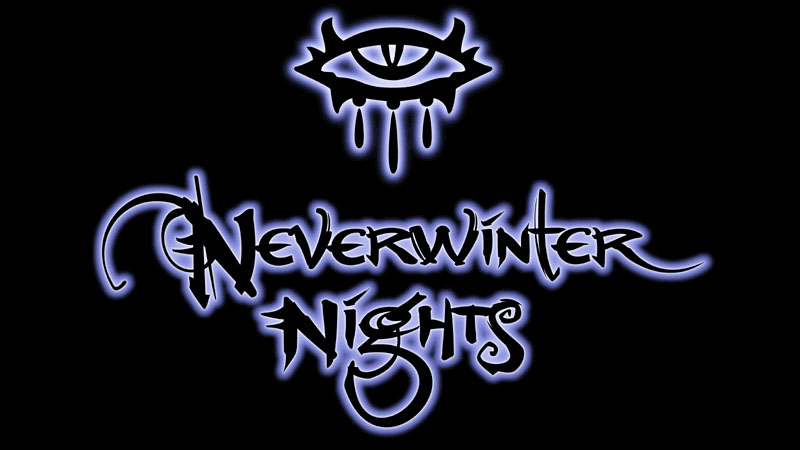 The idea was to prime players before each game scenario with words associated with the target moral intuition and thus temporarily make it more important to them to consider when deciding how to have their player character react. While not ideal (I'd find it more compelling if they had somehow altered the scenarios themselves or how they were presented), the researchers point to their approach being successful in other contexts and a pretty good substitute.6
What they found was that in some cases it was indeed possible to use this technique to affect someone's moral choice in a video game above and beyond what their baseline sensitivities were. You could actually nudge them.
More research using methods closer to what might be seen in a commercial game seem warranted, but to me this is a pretty cool idea. If game designers and writers can nudge players into being more aware of multiple dimensions of morality while making choices, it may create some real dramatic tension. Choices don't have to be between upholding or violating just ONE moral dimension. They can be between having to choose between any two –such as choosing to uphold a legitimate authority figure or choosing to honor your familial obligations. Or choosing between contaminating your own body and helping someone.
And if there's something that game designers can do to at least temporarily make you wring your hands over those choices, would you want them to? Would that make the choice more meaningful and the game experience more special? I think it could.
Footnotes: