Good news, everyone! I started this website in 2009 with three little articles about psychological biases and video games. At the time it was just going to be my next blogging project, but instead of abandoning it after a year or so like my previous blogs, I kept at it.
Right now there are 151 posts on the site, and all but a handful are full articles, podcasts, or lectures. They're the product of research and effort, and they're all free to read. I've always avoided putting ads on the site and I've declined offers for paid "guest posts" or sponsorships as well. I preferred to keep the site clean and usable. I appreciate your coming here to read it all.
I want to keep writing articles and making podcasts, but at this point I need a litle support. Given that, I've started a Patreon drive. Look, a big graphic!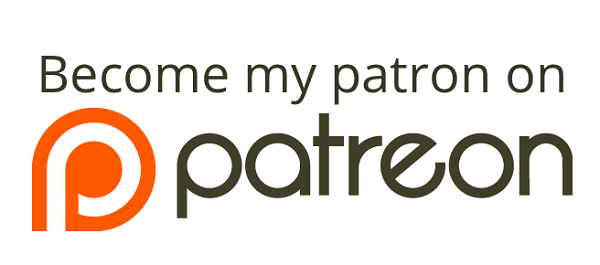 Click through if you'd like to consider donating. I even made a little video for you.
Patreon.com is a website that allows you to easily and securely donate as little as a dollar or two per month (or more if you like) to support me and prod me into making more content across a wider variety of topics. I use it myself to support a few creators. I could use the money to pay for podcast and website hosting services, software I use to produce and share all this, and access to academic journals that are usually behind a pay wall. I also want to travel to and present at a conference or two a year.
Let's be clear: I intend to keep everything I do for this website available to you and everyone else for free. That's important. But having Patreon support will get me to do more of it and do it better. There are also some fun rewards for different tiers of support, including signed copies of my book, an annual ebook, and early access to content.
So you don't have to, but if you do decide to help out, I very much appreciate it. Here's that link again: