This pricing I just saw on Bioshock Infinite inspired me to make a quick note: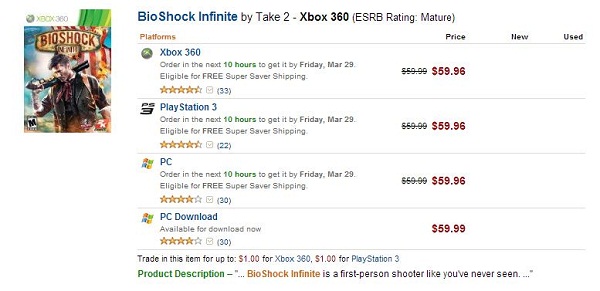 This is just a nice example of what psychologist and influence connoisseur Robert Cialdini would call a "click, whirr" moment. Bioshock Inifinite is only discounted three cents here, but we're so used to thinking that something is a good buy if its full price is scratched out and a "SALE!" price is written in red that our brains develop what's called a heuristic –an effort saving mental shortcut.
Though even just a second of observation reveals that the discount is meaningless, that first impression has already been seized by the fast-processing part of your brain and it can subtly and subconsciously influence your perception of price. It's an old trick.