About the site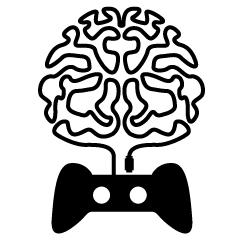 Welcome to the psychologyofgames.com, a website that examines the intersection of psychology and video games. It aims to use the science of psychology (queue impressive thunderclap) to answer three broad classes of questions:
Why do gamers do what they do?
Why do those designing games do what they do?
Why do those marketing and selling games do what they do?
Why do people get so excited about loot drops in games like World of Warcraft? How do developers of social games get you to spam your friends with invitations and spend money on imaginary goods? What tricks do marketers use to get you to keep your subscriptions to online games active even though you haven't played them in months?
Hey, these are questions about humans and squishy human brains. Psychologists have studied this stuff and we can answer these questions! In the process maybe you'll learn something, be entertained, and be better equipped to realize when you're being systematically manipulated. To get you started, here's a list of the 10 most popular articles on the site. Dig in.
If you're interested in syndicating any of this content or hiring me to write similar articles, please don't hesitate to contact me. If you've taken any of these ideas and implemented them in games or community tools, I'd love to hear about that, too! And I'm fluent in the language of academic research, too, so if you're studying this kind of thing and have something interesting going on or being published, let me know about it. I'm always looking for interesting and useful research to write about.
Likewise, if you would like to use any of the material on this blog for educational purposes such as sharing with students, I think that's awesome. Please let me know about it and how it goes.
About the author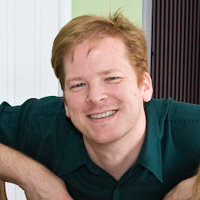 Jamie Madigan has a Ph.D. in psychology and writes about the overlap between psychology and video games. He has been published in refereed scientific journals (way before it was cool to do so) and presented at conventions for psychologists. He also co-authored a column for several years in The Industrial Psychologist, the quarterly magazine for the Society for Industrial-Organizational Psychologists. He has written on the topic of the psychology of games for PsychologyToday.com, Edge Magazine, Gamasutra.com, Gamesindustry.biz, and GamePro magazine. He has the strength of ten tiny men, each of which has 1/10 the strength of one normal man.
On the gaming side, Jamie is a life-long gamer who participated in the gaming industry boom for several years with a company called GameSpy Industries where he built web-based services and products related to video games. He has also written dozens (hundreds?) of game reviews, previews, and related articles, as well three books on the subject. Well, they were strategy guides, but still books. Jamie has covered trade shows and conventions like E3, Game Developer's Conference, Quakecon, and others as a member of the press. His feet still hurt.
Also, he plays games a lot and follows the gaming scene like some people follow baseball.
Finally, Jamie has appeared as an expert on the psychology of video games in over a dozen print, web, and radio outlets, including The Washington Post, BBC Radio 5, the BBC, The Guardian, Official Playstation Magazine UK, The Verge, Livescience.com, The Escapist, MMORPG.com, Kotaku, The Gameological Society, Sky News HD, The Jace Hall Show, and Polygon. He has also contributed content to the 2012 book Playful Design: Creating Game Experiences in Everyday Interfaces and delivered a lecture on the psychology of online game behavior at the 2010 Login Conference in Seattle, Washington. Want to see what other outlets he's written for and been quoted in? Check out the Bibliography page.
Oh, and you should totally follow him on Twitter and the Psychology of Games page on Facebook. Studies show that this is awesome.
The nifty game controller/brain logo used on the site was created by Kristopher Purzycki.